Red Line Synthetic Oil is a leader in the performance lubricating substance market and today revealed SuperCool antifreeze/coolant. Designed to lower coolant temperatures by as much as 20 degrees Fahrenheit while concurrently protecting against dangerous corrosion and deterioration. These essential, high-performance products will allow for a stress-free summer season on the road and save drivers from any unexpected trips to the technician. Products consist of Red Line's brand-new SuperCool with WaterWetter, Red Line's High-Performance Line of Motor Oils, and DOT 4 RL-600 Brake Liquid. The brand-new SuperCool products are available for order at licensed Red Line suppliers. 
"The new SuperCool line is the culmination of our 25 years of experience in cooling system additives," said Art Kendrick, Product Expert at Red Line Synthetic Oil. "We wanted to provide our customers with an easy-to-use antifreeze/coolant product that offers the benefits of our WaterWetter additive and the advanced protection our products are known for."
Red Line's SuperCool line features SuperCool Performance, a 50/50 prediluted version, and SuperCool Concentrate, for those who prefer to develop their water-to-coolant ratio. Both products are formulated for use in both modern and classic radiators and water pumps. Red Line's SuperCool Performance minimised average coolant temperatures by 19.2 degrees Fahrenheit over OEM coolant under constant loads.
Heat can end up thinning out a car's and truck's motor oil if the incorrect oil viscosity or product is used, which will ultimately affect performance and also potentially cause damage to a vehicle's engine. Red Line's High-Performance line comes in 16 different viscosities, including diesel-specific versions, allowing customers the ability to utilise the correct oil for the conditions. Red Line's oil products offer excellent wear protection and friction reduction across a wide range of operating problems.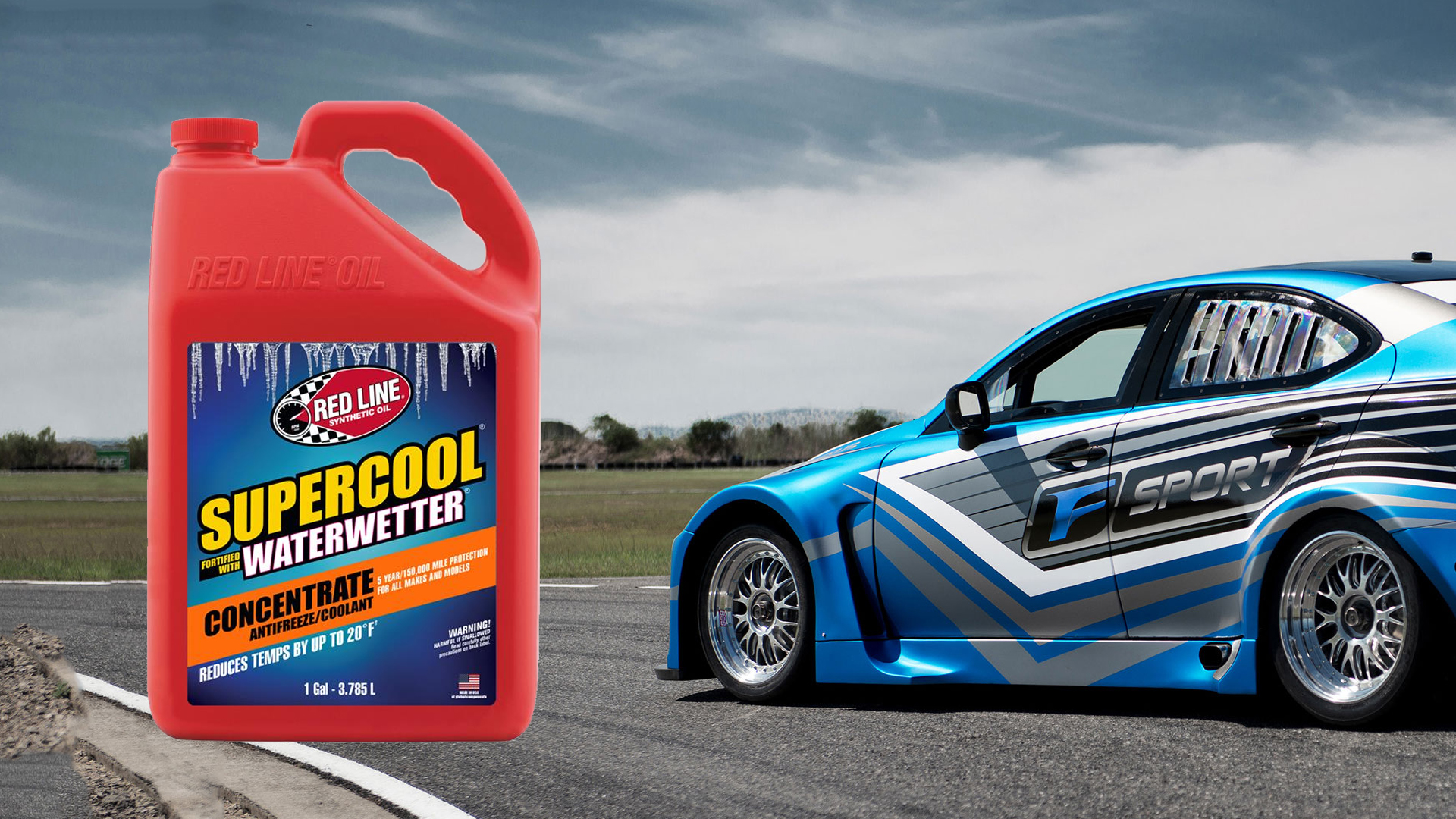 "At Red Line, we pride ourselves on creating products that vehicle owners and enthusiasts can count on to provide extremely high levels of performance and protection," said Justin Johnson, Director of Red Line Synthetic Oil. "We took our extensive knowledge from our popular WaterWetter product line, and applied it to the next logical step, a complete coolant product. Like all of our products, our goal was to raise the bar, and we're confident that our customers will see reduced coolant temperatures without sacrificing protection."
SuperCool also provides protection versus the initial effects of corrosion and helps prevent more damages, maintaining your engine's optimum performance over the lifetime of the car. Both SuperCool formulas can be added to any brand of existing OEM antifreeze/coolant in any make or design.
For more information on Red Line Synthetic Oil, please cu*************@pa**************.au or call 1300 366 245 or follow us on Instagram, Facebook, or LinkedIn.