Fuel cards are the best way to run your fleet management and business. It comes with a number of features that can cut down the expenditure and could be the saviour of your business. The right card will not only save you money but also make it easier to pay for fuel. This blog talks about the different aspects of choosing the right fuel card for your business. 
Why are fuel cards important?
Fuel cards are a great way to make your business run more smoothly. With fuel cards, you don't need to worry about tracking expenses or whether or not you have enough cash in your account for gas. When you use a fuel card, the cash register will charge your card directly. This means you save time and money. However, not all fuel cards are created equal. There are different types of cards, and each one serves a different purpose. 
How to find the right fuel card for your business
Choosing the right fuel card can be a tricky task. Not only do you need to consider what type of fuel you want to accept, but you also need to make sure the provider can offer you competitive rates as well as enough incentive to use their card. If your business only accepts one or two types of fuel, you may want to consider a single brand card. The downside to single brand cards is that they can sometimes be less competitive than other options. However, they do offer increased simplicity and the ability to offer a consistent and uniform payment experience to your customers. 
If you want to accept multiple types of fuel and want to offer a uniform experience to all of your customers, you may want to consider a co-branded card. Co-branded cards are typically more competitive than single-brand cards and offer more flexibility to merchants. If you have a gas station, truck stop, or other large station, you may want to consider a fuel network card. Network cards are similar to co-branded cards, but they have a larger network of partners to give you even more flexibility.
If you run a fleet, you know how important it is to get the best deal on fuel. The wrong fuel card can mean spending more on fuel than you need to, or even worse, having your tank run dry because you've gone over your allotted amount for the month. As a fleet owner, it's important to find the best fuel card that gives you the most value for your needs.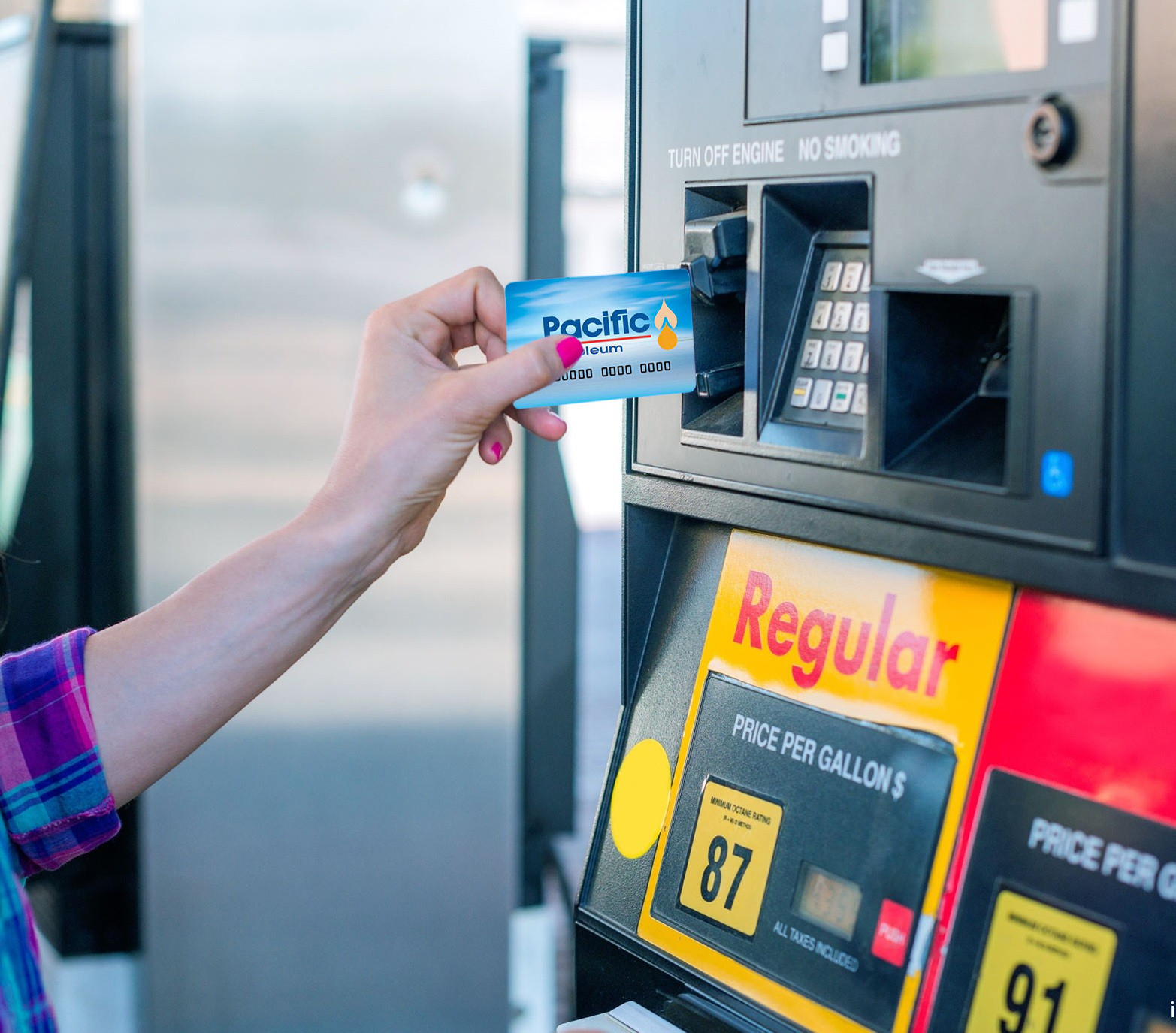 Here are some tips to help you find the fuel card that's right for you.
Make sure you can control how much you spend. 

Consider your average fuel use.

Look for flexible programs that offer discounts for off-peak hours. 

Make sure you understand the pricing structure. 

Know the full cost of the fuel card. 

Read the fine print. 

Make sure the fuel card is compatible with your fleet.

Know your needs. 

Have confidence in your fuel card. 
There are many benefits to choosing a fuel card for your business. Not only can they help your business save time and money, but they can also help you and your employees feel better about the company that employs them.  Sign up for your fuel card today with Pacific Petroleum!